School of Nursing Celebrates Its First Class of Graduates
(May 22, 2022) — Surrounded by hundreds of their friends and family members, the first 341 graduates of the newly formed School of Nursing gathered on Healy Lawn to celebrate commencement for the Class of 2023.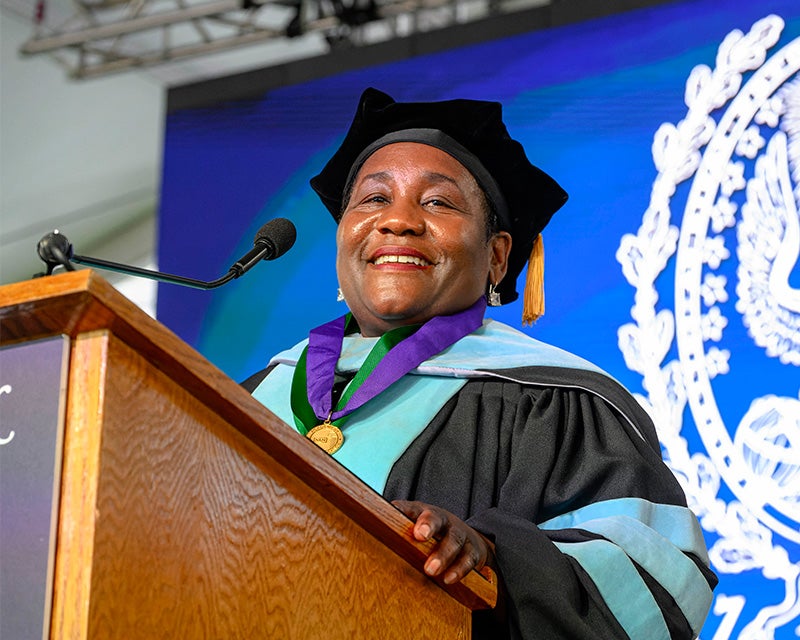 "You are the first graduating class in Georgetown's new School of Nursing, which was established July 1, 2022, continuing a 120-year tradition at Georgetown of educating nurses," said Roberta Waite EdD, RN, PMHCNS, ANEF, FAAN, dean of the School of Nursing.
"It means everything to be graduating," said Mariah Sheppard (N'23). "I'm excited to move on to my next chapter as a nurse at the medical cardiac unit at MedStar Washington Hospital Center."
Next Steps and New Challenges
Waite prepared students for what lies ahead in their chosen profession. "Nursing is not for the faint of heart — it requires deep resilience, strength, wisdom and sacrifice," she said. "There are days of sadness but there are also days of joys."
Before offering her congratulations, Waite reminded students that as graduates of the School of Nursing, they have made a commitment to advance social justice including promoting health equity for all.
The faculty of the School of Nursing then awarded Susan Orsega, RADM, USPHS, with an honorary doctor of science degree. A leader in nursing, Orsega is currently the longest serving public health service officer in the United States Public Health Service Commissioned Corps and in 2021, was the first nurse practitioner to ever serve as the acting surgeon general of the United States.
"As new graduates, you will be inheriting many challenges, from the millions of underinsured and uninsured people, to an epidemic of substance abuse and addiction, and the unknown of COVID-19 or a future pandemic," said Orsega. She added that the world and the nation now needed the expertise the graduates possess as nurses.
Practical Advice for Future Practice
Orsega ended her address by sharing with the Class of 2023 specific leadership characteristics that she learned throughout her career in public service, including remaining open to new possibilities, staying humble and never losing one's integrity.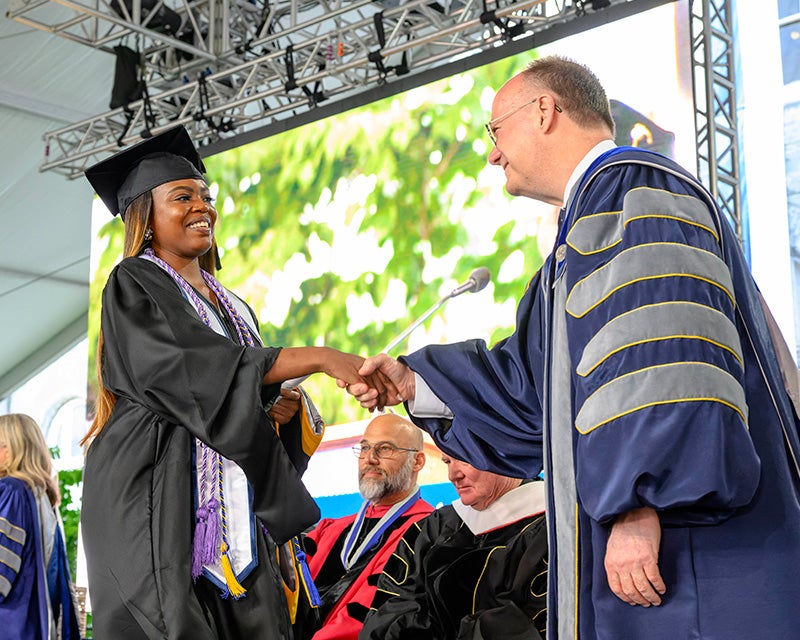 "Limit the times that you say 'always and never,'" Orsega advised. "And remember that uncomfortable situations are not designed to frustrate you; they are designed to help you grow."
With the assistance of Georgetown President John J. DeGioia, the School of Nursing conferred 31 Bachelor of Science, 251 Master of Science, 27 Doctor of Nurse Anesthesia Practice and 32 Doctor of Nursing Practice degrees to close the ceremonies.
"My time at Georgetown has been a profound experience," said Priya Goncalvez (M'23), a graduate of the Clinical Nurse Leader Program who will be joining the surgical cardiac unit at MedStar Washington Hospital Center. "I will implement cura personalis, care for the whole person, in my future practice every day."
Heather Wilpone-Welborn
GUMC Communications
View the Georgetown University School of Nursing Commencement Ceremony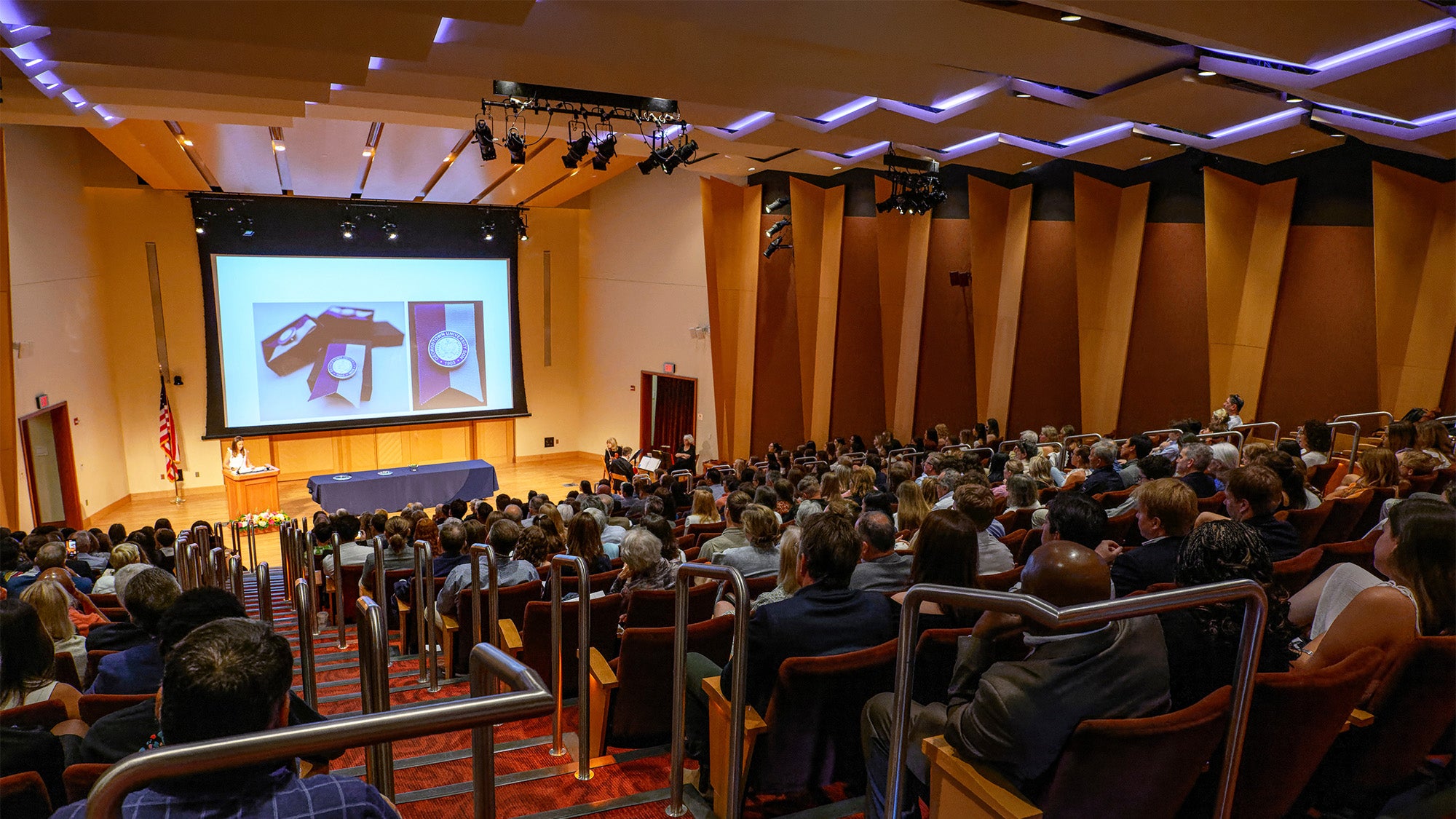 News Story
Graduating Students Receive Pins and Become Hoya Nurses
(May 23, 2023) — Graduates of the Bachelor of Nursing and Clinical Nurse Leader programs gathered on May 18 in Lohrfink Auditorium to receive their Georgetown University nursing pins, a tradition…
May 23, 2023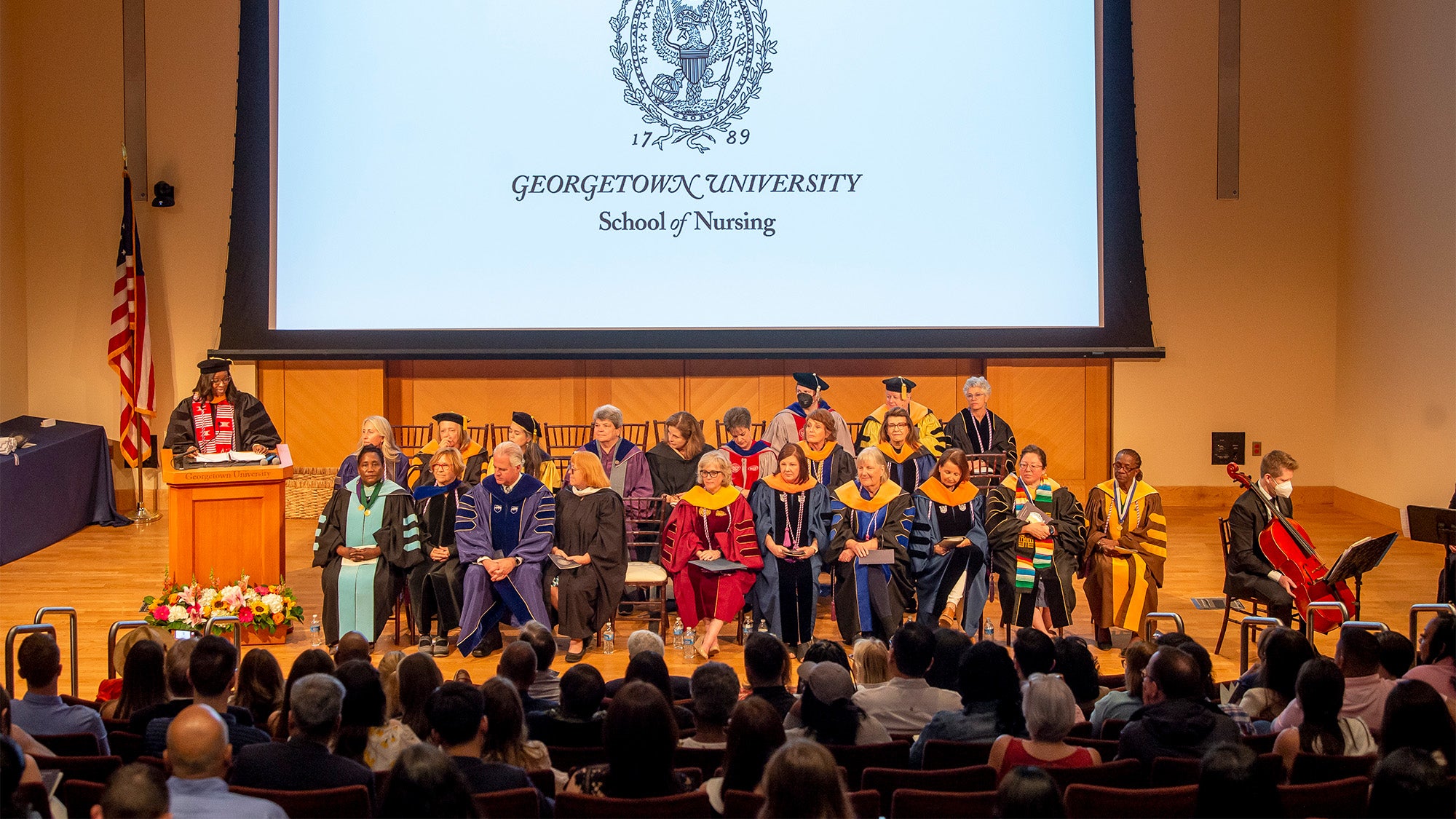 News Story
School of Nursing Tropaia Ceremony Honors Extraordinary Undergraduate and Graduate Students
May 22, 2023