Experiential Learning
Opportunities for "learning by doing" play a key role in the School of Nursing curriculum at all levels.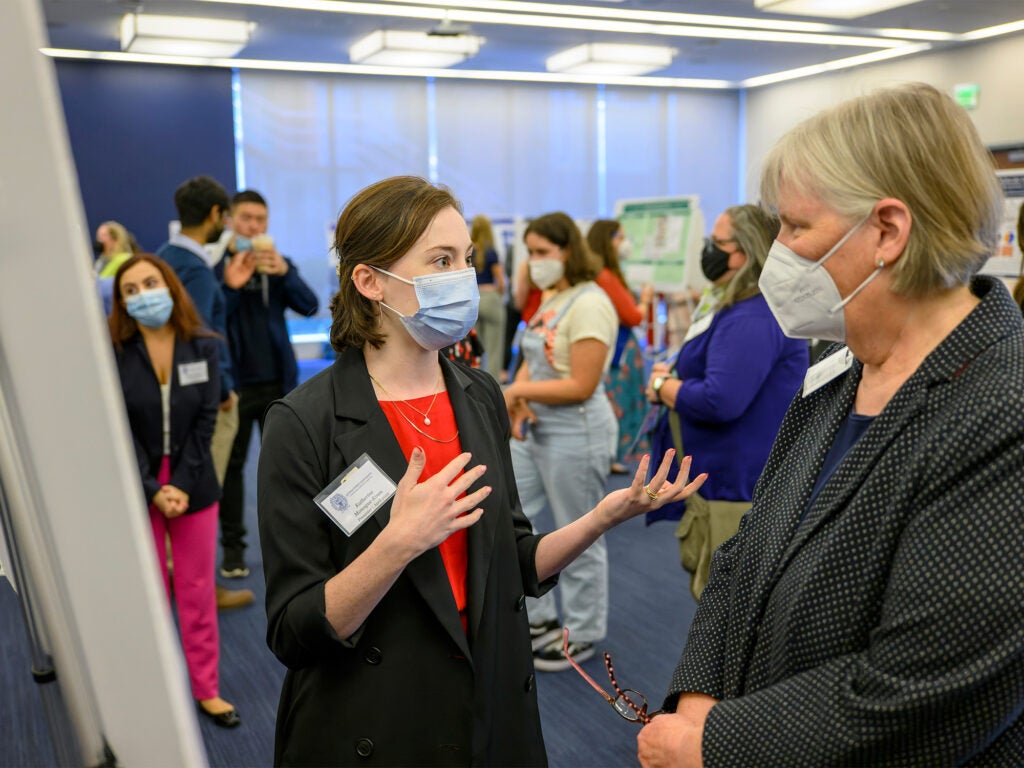 Research and Scholarship
Research and scholarship are emphasized throughout the nursing curriculum. Many faculty members conduct research, and students have the opportunity to assist them, as well as to conduct research of their own, present their findings, and publish their scholarship.

Students at all academic levels have opportunities to pursue research projects, which they can present at the annual Undergraduate Research Conference at Georgetown (2022 conference pictured) or in other venues.
Explore Research at the School of Nursing
See More About the Undergraduate Research Conference (School of Health website)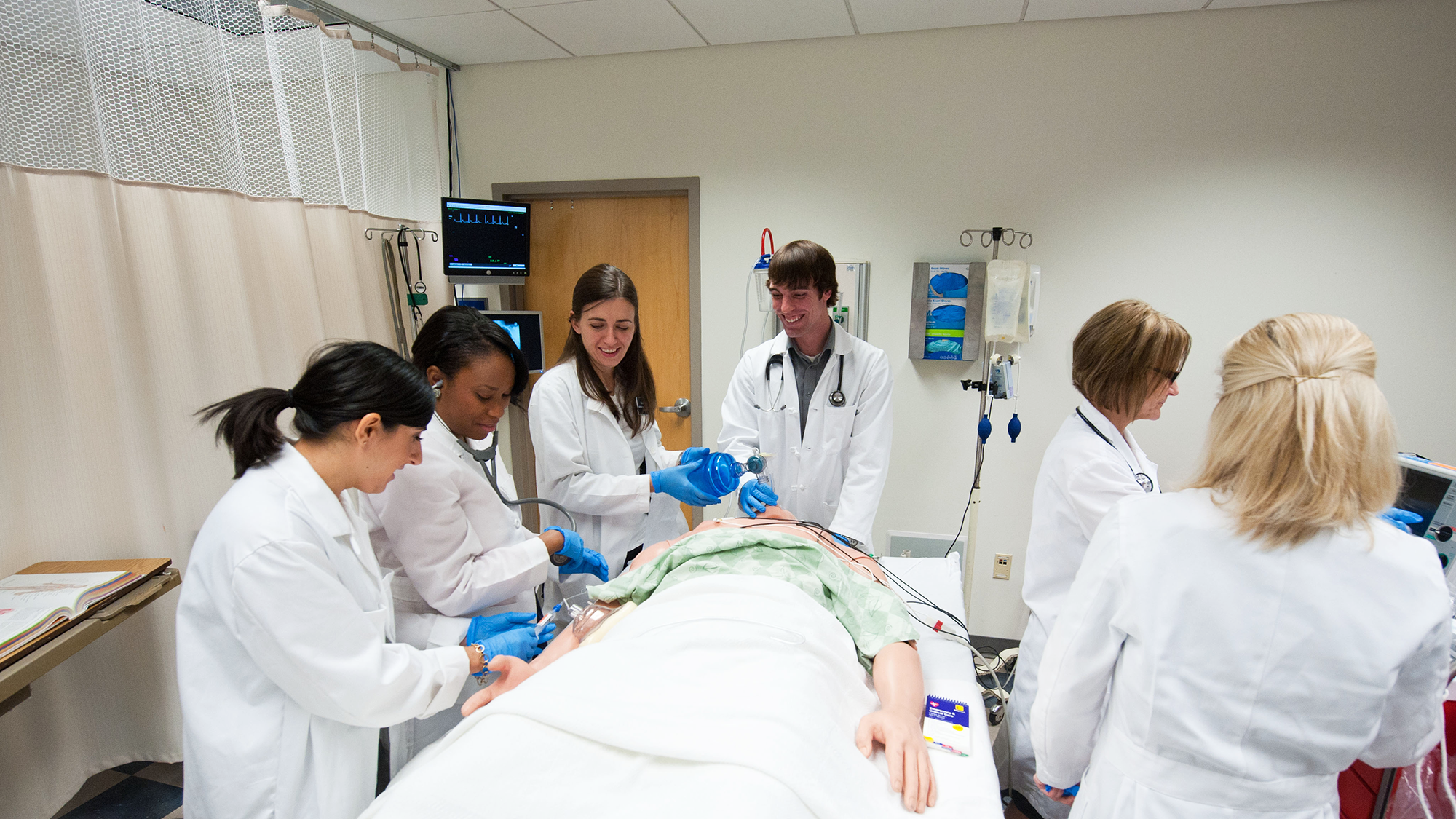 Simulated Learning Environments
Experiential learning takes shape at clinical and internship placement sites for graduate and undergraduate students. Distance-learning, online students are paired with preceptors who guide their learning in-person at a location near them. Students develop and refine clinical skills in the O'Neill Family Foundation Clinical Simulation Center and off-site simulated learning environments.
Learn More About the O'Neill Family Foundation Clinical Simulation Center
Service-Learning Opportunities
Faculty offer service-learning opportunities that allow students the chance to acquire skills and understanding as they address actual problems within a community. These experiences tap into Georgetown's Jesuit values that emphasize service to those at the margins of society.

The Tanzania Healthcare Experiential Learning Initiative is a faculty-led service-learning experience for undergraduate and certain master's level graduate nursing program students in the Kilimanjaro region of rural Tanzania, Africa. Students may assist with health assessment initiatives, health education outreach, and local health care professional development.
See the Tanzania Healthcare Experiential Learning Initiative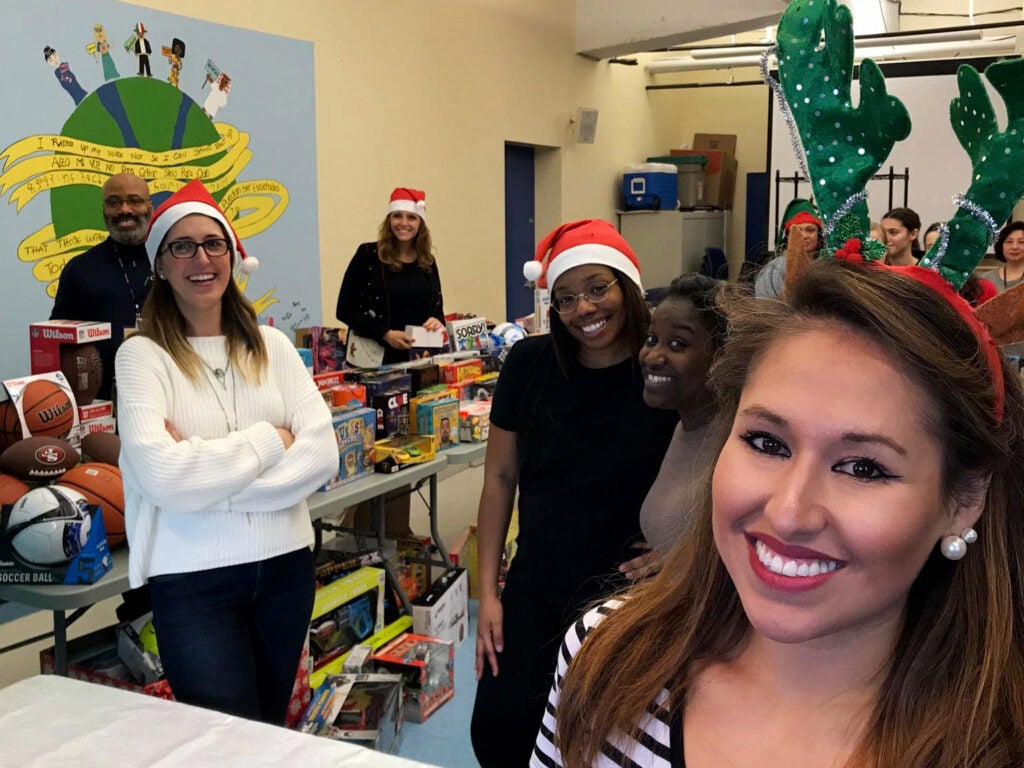 Community-Based Collaborations
Guided by its foundational principles and facilitated by its reach in the nation's capital and throughout the country, the School of Nursing is committed to community-based collaborations to minimize health disparities and advance health equity. (Pictured: The Holiday Toy Drive at Mary's Center in Washington, D.C.)