Research
The School of Nursing's research and scholarly endeavors help promote health equity and improve the health of communities locally in the DC metro area and across the country.
Student Research
Throughout their time at the School of Nursing, students experience a curriculum that emphasizes research and scholarship.

Students at all academic levels have opportunities to pursue research projects. They may assist faculty members with their research, conduct research of their own, present their findings, and publish their scholarship.
View Student Research
Faculty Research
Nursing faculty contributes to the school's scholarly production each year through publications in journals and books.
View Faculty Research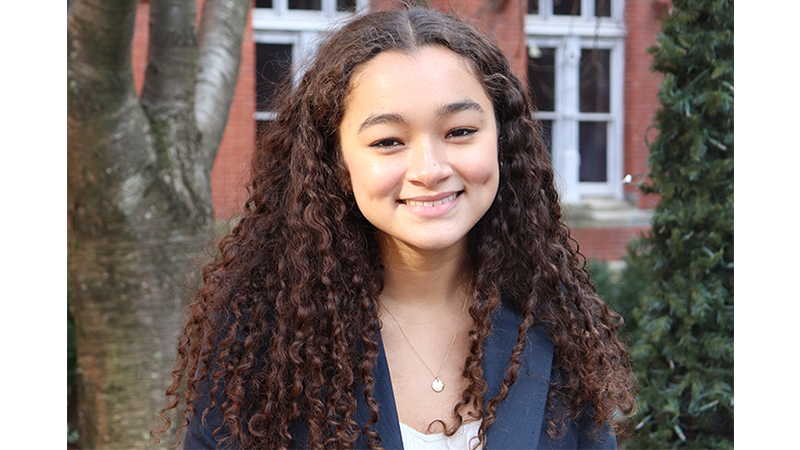 News Story
School of Nursing Student Named as Inaugural McKean Global Health Scholar
Sydney Blackston (N'25) is the inaugural recipient of the Maeve McKean Global Health Award. This highly selective fellowship offers one Georgetown student the opportunity to conduct their own research anywhere in the world the summer before their senior year.
August 23, 2023
News Story, Research Highlight
School of Nursing Midwifery Members Inducted as ACNM Fellows; Additional Members Honored
Congratulations to three members of our School of Nursing midwifery family for their induction as Fellows in American College of Nurse-Midwives (ACNM) on May 7 at the ACNM Annual Meeting. They include alumna (left) Kelly Lemon, MS, CNM, WHNP-BC, FACNM (G'16) who practices in Morgantown, WV; adjunct faculty member (right) Jessica Olsen, DNP, CNM, WHNP-BC, FACNM (G'17, G'22) who practices in Orlando, Fla., and adjunct faculty member Tanya Tringali, MS, CNM, FACNM, currently working from Mexico.
May 19, 2023
Research Highlight
Christina X. Marea Publishes in PLOS ONE
Christina X. Marea, PhD, MA, FACNM, an assistant professor of nursing, in collaboration with researchers at the World Health Organization, published new data as lead author of a manuscript that explored expert opinion on the key competencies for health workers caring for women and girls affected by genital cutting.
May 12, 2023