Student Research

Students in the School of Nursing have the opportunity to conduct research under the mentorship of faculty. This page highlights examples of this work.
---
DNAP Students Present at Assembly of Didactic and Clinical Educators
Posted: February 28, 2023
Doctor of Nurse Anesthesia Practice (DNAP) Program students Alexis McHale, BSN, SRNA, and Max Rozenberg, BSN, SRNA, presented their research titled "The Impact of High-Fidelity Simulation on Student Registered Nurse Anesthetists' Knowledge Acquisition and Long-term Pharmacologic Knowledge Retention" at the Assembly of Didactic and Clinical Educators (ADCE) in Austin, Texas, in February 2023. McHale and Rozenberg found that the addition of high-fidelity simulation enhances long-term knowledge retention over didactic instruction alone.
Faculty Contact: Carrie Bowman Dalley
---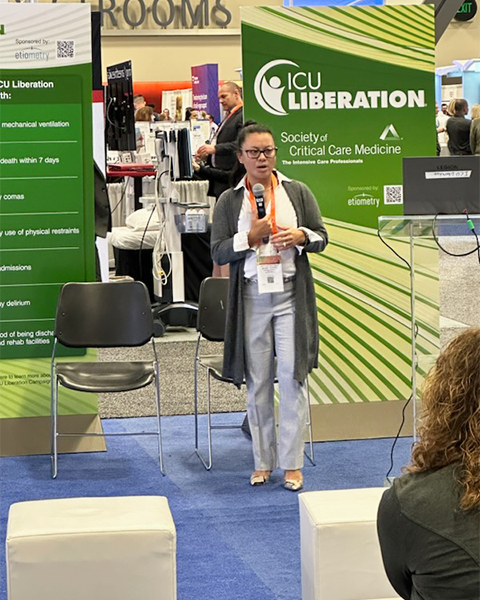 DNP Student Presents at Society of Critical Care Medicine Congress
Posted: February 16, 2023
School of Nursing Post-Master's DNP student Anne Marie Martland, MSN, RN, ACNP-BC, was invited to speak at the Society of Critical Care Medicine Congress in San Francisco in January 2023. Her talk was titled "EHR Embedded ABCDEF Bundle Rounding Tool." Martland is employed as a critical care ACNP with Scripps Health. Additionally, she was invited to join the SCCM ICU liberation committee and ICU liberation EHR integration subcommittee.
Faculty Contact: Peggy Slota, PhD
---