Edilma Yearwood Recognized with Vicennial Gold Medal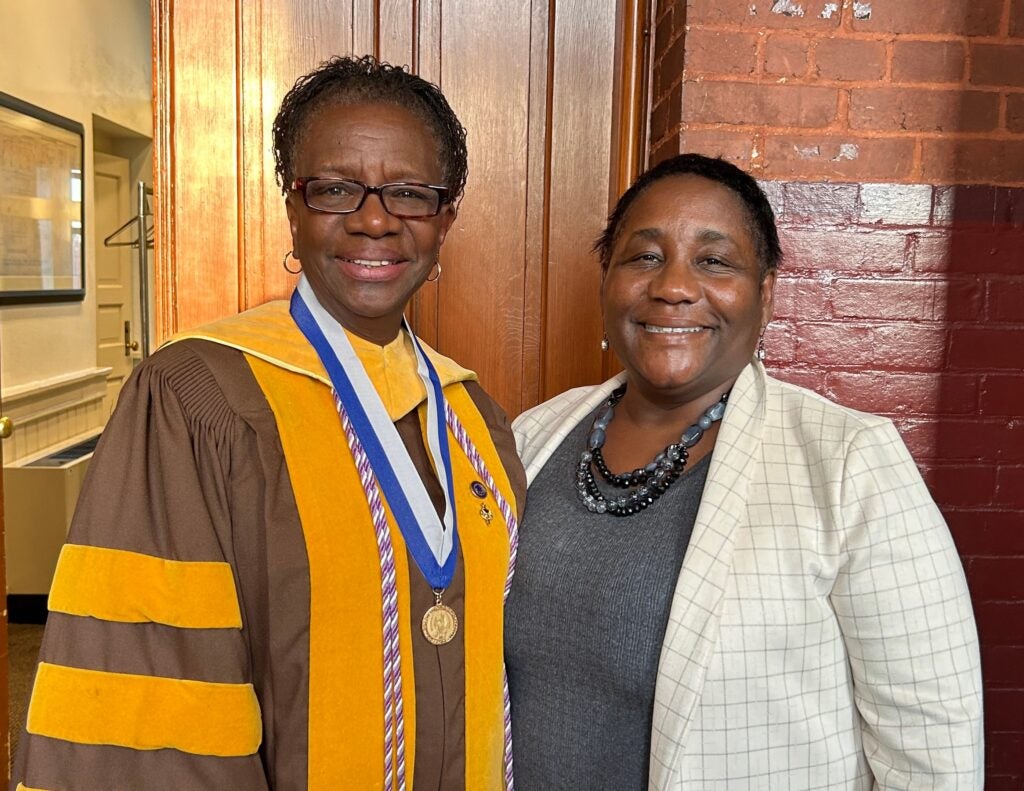 (March 21, 2023) — Georgetown University honored the School of Nursing's Edilma L. Yearwood, PhD, PMHCNS-BC, FAAN, (left) with a Vicennial Gold Medal at the university's Spring Faculty Convocation on March 21, where she also delivered the opening prayer. Established seventy-three years ago, the Vicennial Medal is an award granted in recognition of twenty years of service to Georgetown.
Yearwood is an associate professor of nursing and senior advisor to Dean Roberta Waite, EdD, RN, PMHCNS, ANEF, FAAN (right) for diversity, equity, Belonging and & anti-racism. She is a fellow of the American Academy of Nursing and a past Fulbright Senior Specialist. In January 2022, she became editor of Archives of Psychiatric Nursing. She is board member and secretary of the Global Alliance for Behavioral Health and Social Justice, serving her second term.
Yearwood teaches mental health, research and health equity across undergraduate and graduate programs, and she was integral in developing the Ph.D. in Nursing Program that will commence in the fall. She is editor and contributing author of two textbooks, Child and Adolescent Behavioral Health: A Resource for Advanced Practice Psychiatric and Primary Care Practitioners in Nursing and the Routledge Handbook of Global Mental Health Nursing: Evidence, Practice and Empowerment. Her research interests include mental health and empowerment of immigrant youth, mood dysregulation, community-based participatory action and health equity.