O'Neill Family Foundation Clinical Simulation Center
The O'Neill Family Foundation Clinical Simulation Center is an advanced learning and research facility within the School of Nursing.
About the Center
The O'Neill Family Foundation Clinical Simulation Center is a dynamic learning environment created through the generosity of Georgetown alumni Timothy O'Neill (L'77) and Linda O'Neill (NHS'77).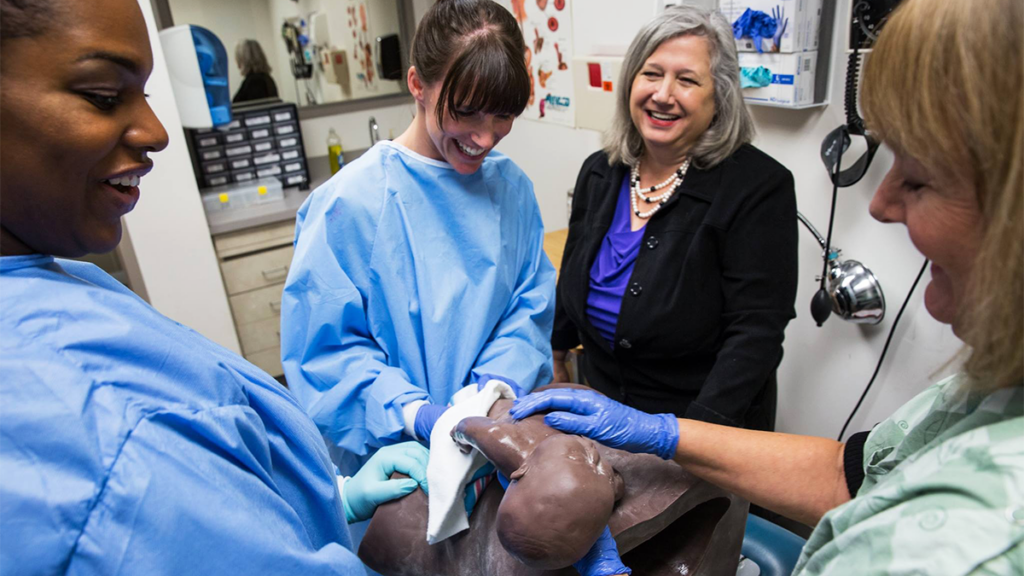 Equipment
The center includes:
High fidelity adult simulators, maternal simulators, and pediatric simulators
Five primary care offices
Two hospital units
An education-focused electronic health record system
"Lucina," a childbirth simulator, and her baby "Rose"
"GUS," the high-fidelity Georgetown University Simulator. GUS is a cornerstone of the facility and can realistically replicate physiological conditions and symptoms and pharmacological responses. GUS can be age 18 or 70, a diabetic or a cardiac patient. GUS features heart and lung sounds, papillary reactions, and can be used to teach intubation, ventilation, and follow-up assessment.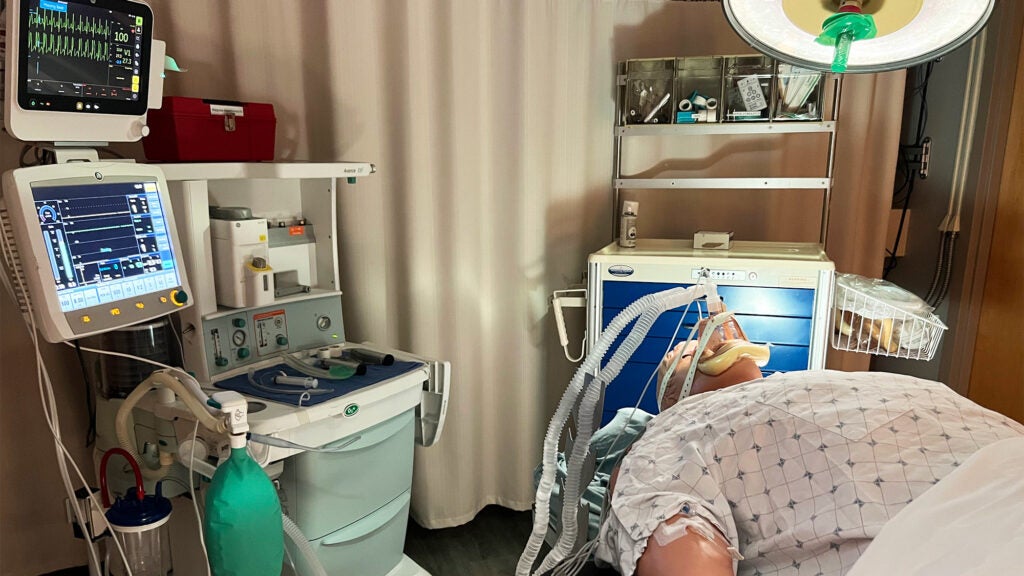 Student Outcomes
Simulation allows students within Georgetown's undergraduate and graduate nursing programs to apply and hone theory in a non-threatening environment while providing preparation for students who will enter real-life clinical situations.
This remarkable teaching tool allows students to get clinical training and confidence in advanced diagnostic and treatment skills in preparation for treating actual patients.
In addition to activities within the center, staff members work alongside faculty members to create related experiential learning opportunities for nursing students, such as a poverty simulation exercise as a part of public health nursing.
Location
G03 St. Mary's Hall
3700 Reservoir Road NW
Washington, DC 20057-1107
Center Scheduling
To schedule time in the O'Neill Family Clinical Simulation Center or request more information, please contact Kelli Giffin, MSN, RN, Simulation Center Manager.