Women's Health Nurse Practitioner, Nurse-Midwifery Students Advocate for Their Future Patients on Capitol Hill
(December 20, 2022) —Continuing a long-standing professional commitment to advocate for legislation to improve women's health, 64 Nurse-Midwifery/Women's Health Nurse Practitioner (WHNP) and WHNP students from 27 states participated in 45 visits with legislators on Capitol Hill on December 15.
Jennifer Jagger, PhD, MSN, CNM, WHNP, FACNM, adjunct faculty member in the School of Nursing, organized the legislative sessions, which were held both in person and virtually as part of ongoing advocacy days on the Hill. Since 2016, WHNP students have been invited near the end of their program to participate in one of the three Advocacy Days held throughout the year to discuss the status of women's health and midwifery care with legislators.
During advocacy day, students discussed specific bills being debated in Congress, such as H.R. 959/S.346, focused on improving Black maternal health, and H.R. 3337/S.1716, focused on improving access to freestanding birth centers.
WHNP students are next scheduled to take part in Advocacy Day on April 20, 2023.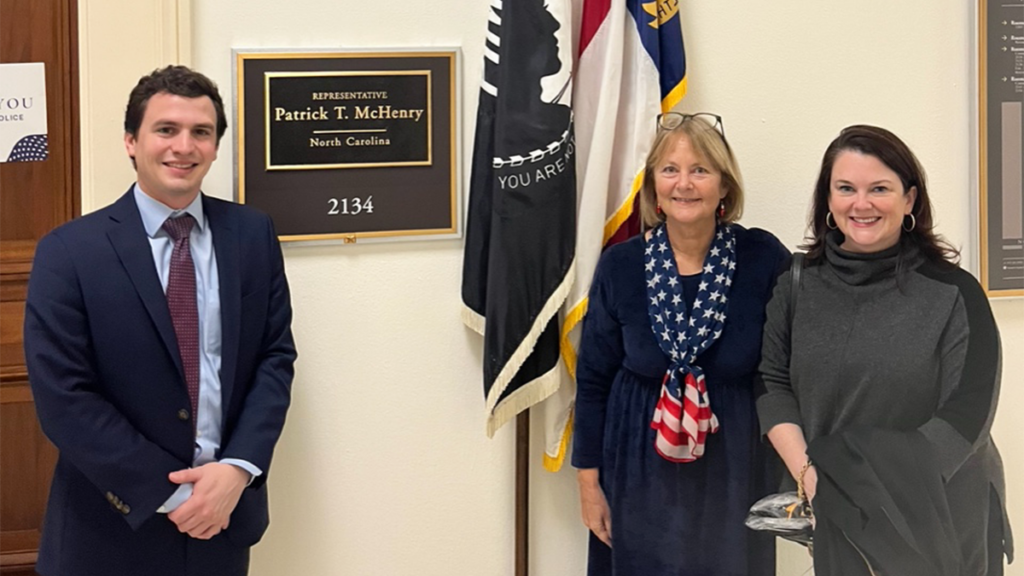 Topmost Image: (pictured l to r) Cindy Farley, CNM, PhD, FACNM, associate professor in the School of Nursing's midwifery programs, Lauren Edmonds, WHNP student, and a staffer for Rep. Daniel Kildee (D-MI)