School of Nursing Faculty Receive Provost Innovation in Teaching Award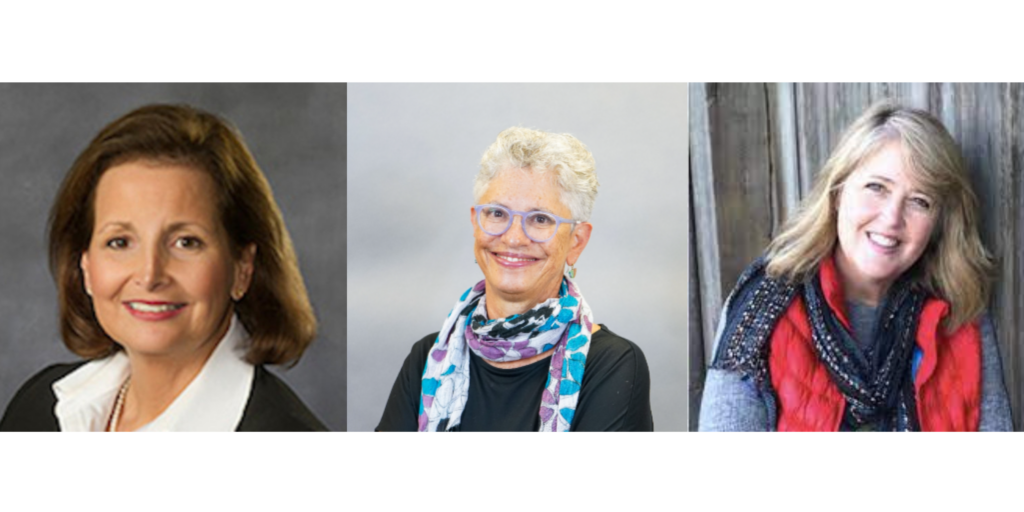 (November 9, 2023) — The Georgetown University Provost honored three School of Nursing faculty members with the Innovation in Teaching Award for being among those "who model the success that all academics seek."
At a ceremony on Nov. 9 at the Bioethics Research Library, Georgetown Provost Bob Groves recognized Pam Biernacki, DNP, FNP-BC, associate professor; Lois Wessel, DNP, FNP-BC, professor; and Elke Zschaebitz, DNP, APRN, assistant professor, for their work as part of the Virtual Interprofessional Education (VIPE) collaboration.
Created at several universities including the School of Nursing, VIPE provides virtual health care students from multiple universities with an interprofessional virtual training experience. VIPE can be shared and replicated to create online, interprofessional experiences using a virtual communications/meeting platform, such as Zoom or Teams. The VIPE program is grounded in several learning theories, problem-based learning, and case-based learning, as well as the notion that IPE and collaborative practice lend themselves to collaborative problem-solving where there is not one single correct solution, encouraging students to solve problems in the context of a collaborative interprofessional group.
The trio was selected through a rigorous review by a panel of Georgetown faculty members.