Nursing, Medical Students Administer Flu Shots
(September 28, 2022) — Georgetown medical and nursing students worked side by side to deliver flu vaccines to their fellow Hoyas during two clinics offered on campus.
Students stood in queue at the Leavey Center throughout the day on Sept. 27 to get their free shot, offered by the Student Health Center and MedStar Health. For most adults, the Centers for Disease Control and Prevention recommends vaccination in September or October. So far, approximately 1,500 students have taken advantage of the free clinic.
A final flu vaccination clinic for students will be held Oct. 11 from 10 a.m. to 2 p.m.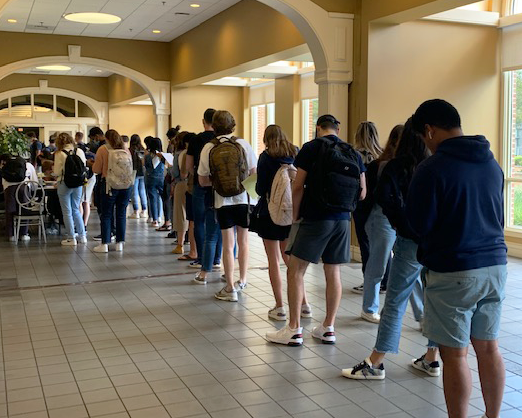 Students queue up in the Leavey Center for their flu shots.
CNL student Danielle Treacy (G'23) preps student Aaron Chan for a flu shot.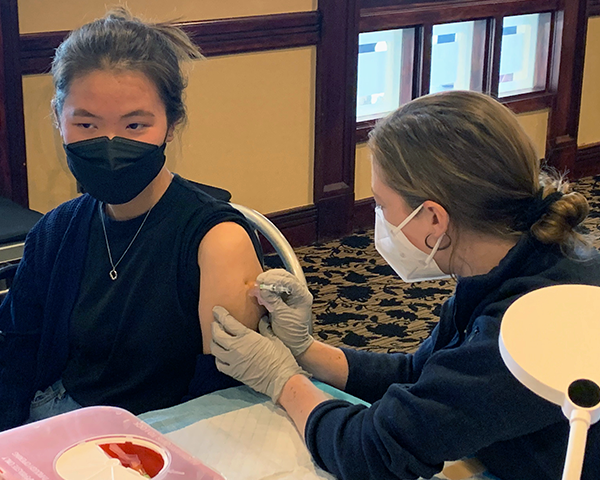 Daisy Furlong (M'25) administers a flu shot to student Jie Xin Ching.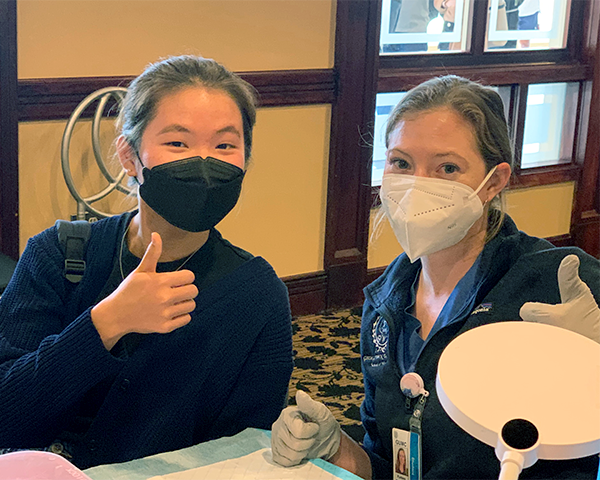 Thumbs up to flu prevention!
Text and photos by Karen Teber, GUMC Communications