Dean Roberta Waite Recognized with NBNA Lifetime Achievement Award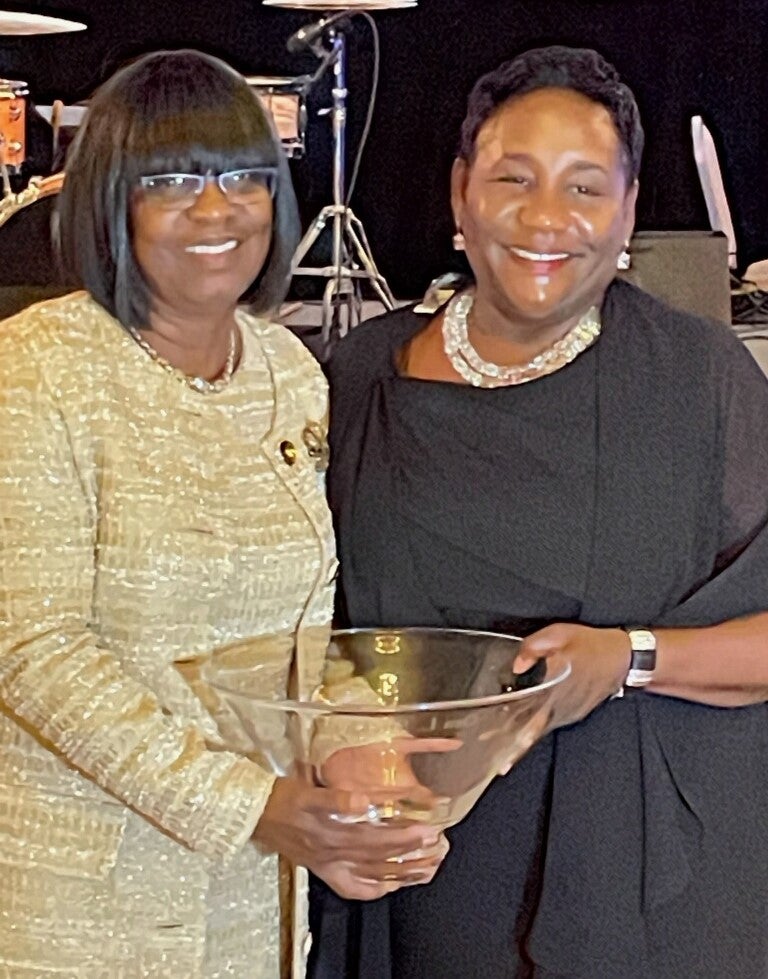 (August 18, 2023) — The National Black Nurses Association (NBNA) honored Dean Roberta Waite, EdD, RN, PMHCNS, ANEF, FAAN with the NBNA Lifetime Achievement Award for her "lasting impact" on nursing during the 51st NBNA Annual Institute and Conference Awards Ceremony in Atlanta on August 5.
Presented by NBNA immediate past president Martha Dawson, DNP, RN, FAAN, FACHE, the award recognizes exemplary leadership and dedication to the nursing and the health care field, practice, academia, and service.
Dawson describes Waite as a quiet storm, who, while working tirelessly and making great contributions to the nursing profession, has not been given the accolades deserved.
"Dr. Waite is a long-time member of NBNA and has worked to increase diversity in education, practice, research and leadership," said Dawson, associate professor at the University of Alabama at Birmingham School of Nursing. "Her work in public health, advocacy, mental health, social justice, education, and leadership has impacted so many nurses. She is a role model."
"It's an honor that NBNA has recognized my achievements, but there's so much more that I want to do," Waite said. "The recognition of my contributions is important to me because I feel strongly that we should all live our legacies. This is one chapter of my life and I have other chapters to write."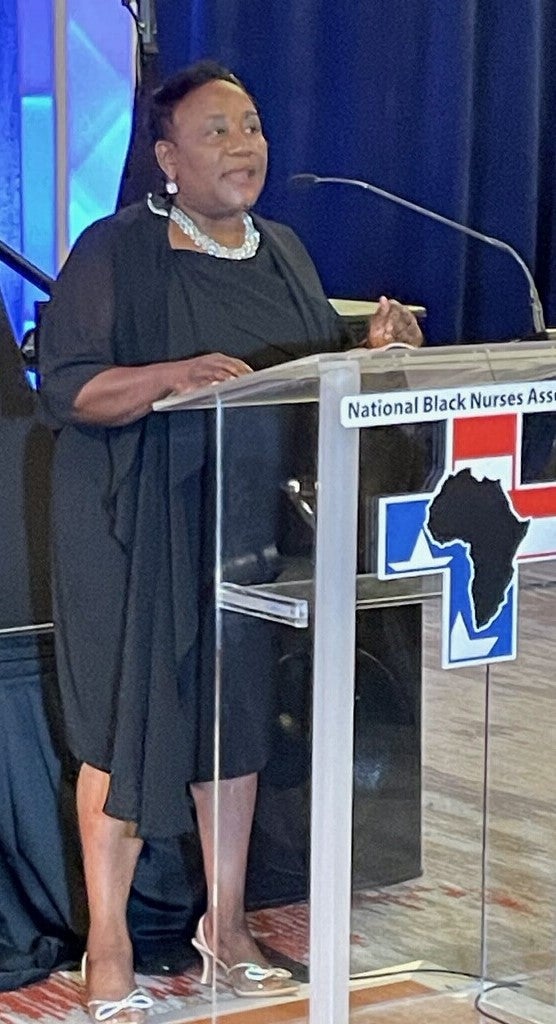 Founded in 1971, the NBNA is a professional organization representing 308,000 African American registered nurses, licensed vocational/practical nurses, and nursing students in 108 chapters and 34 states.