Changing the Perception of Midwives, One Hospital at a Time
(July 15, 2022) — In the U.S., only 10% of births are attended by nurse-midwives, and in some areas of the country, misperceptions in the lay and medical community about the practice remain entrenched. As a result, hospitals remain resistant to embracing the skills of nurse midwives.
Midwives are well-known for attending births, but certified nurse midwives (CNMs) also provide a range of reproductive health and primary care services, including performing annual physical exams and writing prescriptions.
"Midwives can sometimes find themselves in a position of having to validate and then advocate for their work, despite their advanced degrees," said Heather Bradford, CNM, ARNP, FACNM, assistant program director of Georgetown's nurse-midwifery/women's health nurse practitioner (NM/WHNP) program. "For those who succeed in overcoming these barriers, the reward can be great for the birthing person, their family, the birth setting and the community."
Such is the case of two recent Georgetown graduates.
Filling a Void
Andrea Gekas (G'18), MPH, CNS, WHNP, CNM, continued to work as a labor and delivery nurse at Sierra Nevada Memorial Hospital in her rural central California community of Grass Valley while she completed the NM/WHNP program.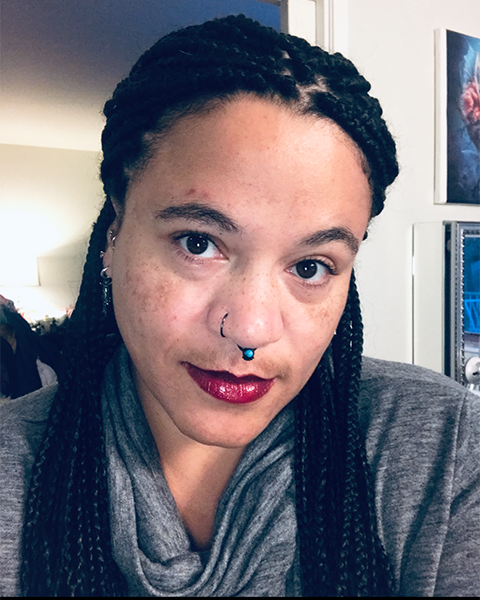 The Grass Valley area has a relatively high percentage of home births (13%) and a very small number of obstetricians, resulting in a demand for midwifery care in a hospital setting, which Gekas was trained to do.
While in the NM/WHNP program, Gekas set a goal to be able to deliver at her local hospitals to help meet the community need for care. She knew, though, that she'd have to advocate to make it happen.
"I already had a fighting spirit, and I knew I was going to have to fight for midwives being allowed to deliver at hospitals," Gekas said.
Gekas received delivery privileges as a CNM in 2021 after having hard conversations with hospital administrators.
"The hospital thought of my work as a midwife as only something they would be connected to when something goes wrong," Gekas said, referring to when laboring persons are transferred from the home birth setting to the hospital.
"Hospitals viewed us as bringing them train wrecks, so they treated midwives poorly, which led to increased severity of issues by the time patients were transferred," she added.
"But I said, 'We have to find a way to stop this view of midwives and stop the cycle of only bringing patients to hospitals when absolutely necessary,'" Gekas said. "Instead, we should be bringing in midwives and their patients during their regular OB (obstetric) care."
Breaking Through Barriers
Tiffany Golub (G'18), WHNP, CNM, another NM/WHNP graduate, lives in Huntsville, Alabama, and is the first nurse midwife in the area for 25 years. Before the state started licensing midwives in 2017, home births hadn't been an option for most residents for 30 years, she said.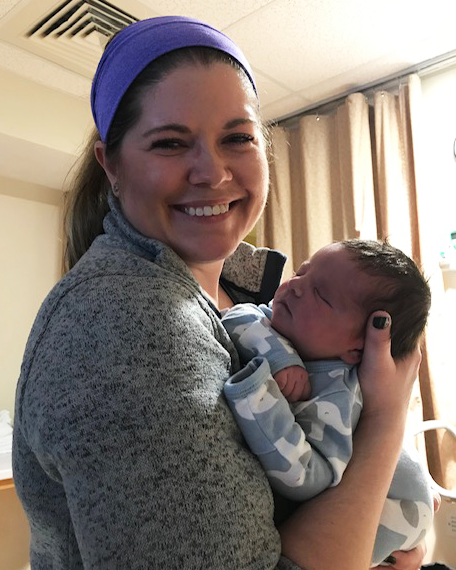 "Midwifery care is the mainstream in Canada and the United Kingdom; the United States is an outlier compared to many other developed countries," Golub said. "A lot of the resistance to midwives in the area requires breaking through barriers in the hospital system to bring more awareness to how nurse midwives practice."
Similar to Gekas, Golub found that hospital administrators and physicians saw midwives as more of a liability than an asset. Moreover, midwives are pushing back against the perception, held by both lay people and the medical community, that they only deliver babies in home births, she said.
"I have nothing against home births," Golub said. "They can fill a huge gap by having a trained delivery attendant that can serve a rural community where it's not feasible for patients, especially those who are lower income, to travel two hours or more to deliver at a hospital."
"But we want to support women who chose to deliver at a hospital and have an epidural," she added.
After graduating, Golub received credentials to practice at her local hospital, where she feels she adds another layer of care for her pregnant patients.
"Patients really need someone that will listen to them — this goes to our core as nurse-midwives," she said. "We support shared decision-making with our patients — who want options, who want to move during labor and who want someone to listen to them at appointments."
Caring for the Whole Person
Golub credited her Georgetown education for her focus on keeping lines of communication open and making patients feel comfortable expressing how they feel.
"Caring for the whole person is a big aspect of our whole practice," she said. "One person comes in for one situation, but then we end up doing other testing and also counseling for depression."
Gekas said her approach to patient care is also largely inspired by Georgetown's philosophy of cura personalis — care for the whole person.
"Where I am, there is a high population with mental health issues and high opiate and meth abuse," Gekas said. "I meet my patients where they are at and still try to give them the best care, regardless of their situations."
Gekas expanded care for the whole person to include cultural practices that are important to families during pregnancy and delivery. One example Gekas described is encouraging Asian women to use ice packs after delivering, despite coming into contact with cold items not being an accepted cultural practice.
"Part of our Georgetown education is to empower our graduate students to be advocates for their patients," said Bradford. "The kind of advocacy Andrea and Tiffany did on behalf of nurse midwives can have an exponential impact."
Heather Wilpone-Welborn
GUMC Communications