Bachelor of Science in Nursing Honors Program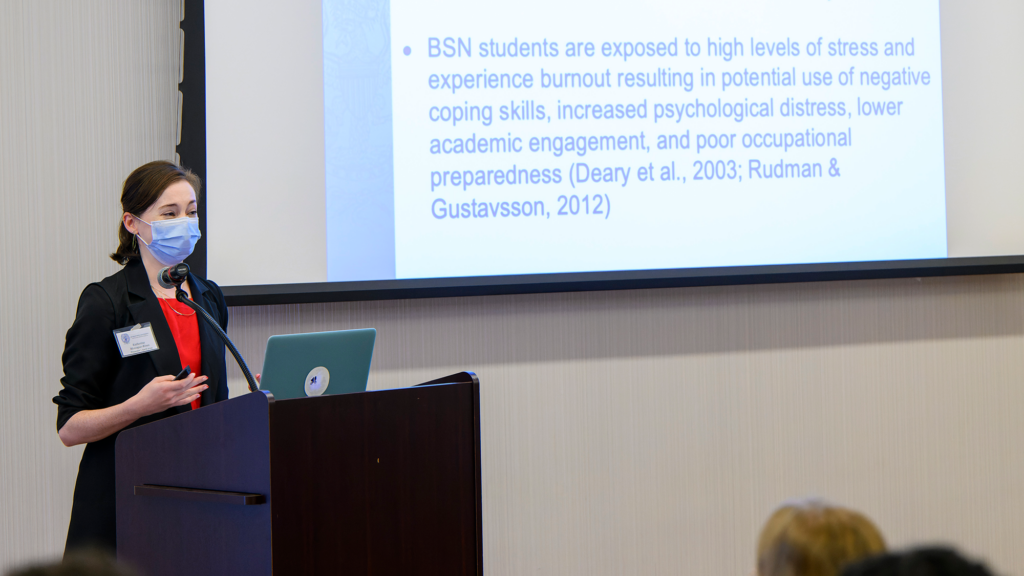 About
The purpose of this Honors Program is to allow traditional undergraduate nursing students with academic potential to be challenged at the highest level. Participants in the Nursing Honors Program will address, through scholarly inquiry, a contemporary issue related to clinical nursing practice.
Students who successfully complete the requirements of the Honors Program will graduate with the notation: Bachelor of Science in Nursing (Honors).
Program Expectations
The Honors Program requires that the students conduct an IRB-approved research study. Each student will summarize their final project in a formal oral presentation. In the last semester of the Nursing Honors Program, students submit results of their Honors project as a manuscript prepared for submission to a peer reviewed journal.
Participants in the Honors Program are expected to complete all requirements for the nursing major, maintain a cumulative GPA of 3.5, and successfully complete the Honors Seminars (NURS 340, 341, 342 — 6 credits total).
Eligibility Requirements
Traditional nursing students with a cumulative GPA of 3.5 or higher are eligible to apply. A November application deadline will be posted for students in the Fall semester of their junior year.
Application Requirements
Each applicant must submit:
A personal statement that presents an overview of the proposed research topic
Two letters of recommendation
A copy of their transcript
Eligible candidates will be interviewed by Nursing faculty who coordinate the Nursing Honors Program.